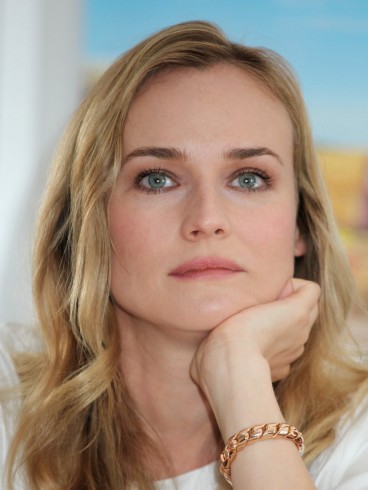 Deadline New York is reporting that Diane Kruger is in negotiations to play the Seeker in the film adaptation of "The Host".  Diane is known for the National Treasure films and Inglorious Basterds.  The part of the Seeker is essentially the villain of the story as she hunts down Wanderer/Melanie.  It should also be noted that Stephenie Meyer has stated in the past that should she continue "The Host" as a trilogy, the second book in the series would be called "The Seeker" and the third would be "The Soul."  With the film being credited as the first in a trilogy, this could mean that whomever is cast as the Seeker takes on a larger role in the second film.
The film will star Saoirse Ronan, Max Irons and Jake Abel with Andrew Niccol as the director.  It is set to be released March 29, 2013.
Tell us what you think in the comments.  Can you see Diane as The Seeker?  And how excited are you for this new film trilogy based on Stephenie's books?
Read more at Deadline New York.