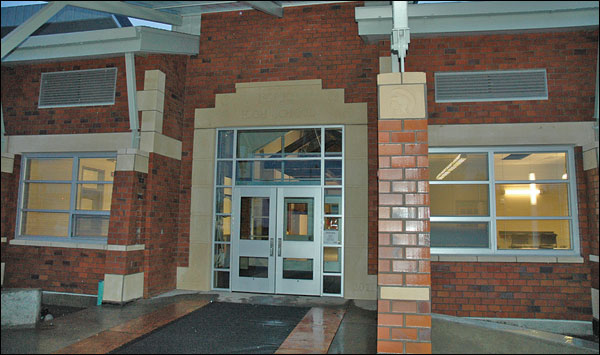 Remember how we told you that the original building of Forks High School was going to be torn down due to wear and tear on the building. The principal had told us back in 2009 how they had to start heating the building at 3:00 am just to get it to 50 degrees by the time students arrived, and that they had trouble even getting it to 60 degrees. Students were wearing coats in class all winter, obviously not an ideal situation.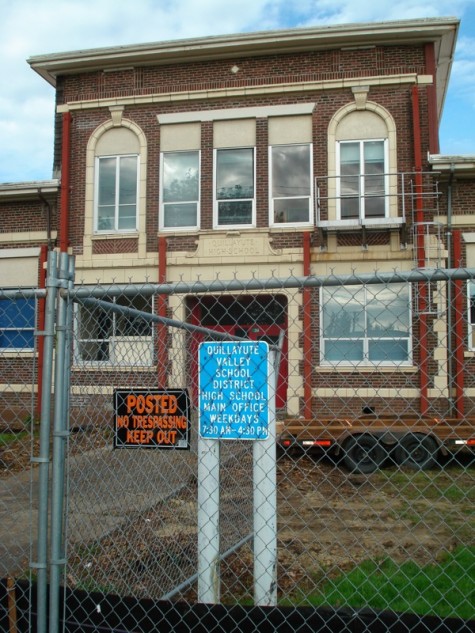 As with most construction, they looked at remodeling and rapidly discovered it was most economical to knock down and rebuild rather than to renovate. Initially they were going to keep the entire building facade, but that too proved impractical and outrageously expensive. So what the came up with was keeping some of the main entrance, incorporating it into the new entrance hallway, and selling former bricks as a fundraiser.
The Forks Forum was there for the grand reopening when school came back into session last week and this is what they reported:
For the first time in about 20 years all of Forks High School's students are attending class under one roof. After years of planning and bond fund raising, followed by months of construction, the new Forks High School Addition opened to students and staff as scheduled on Tuesday morning, Jan. 3. Students mixed in the hall with construction workers from Primo Construction who are putting the finishing touches on the project.(new main entrance pictured above)

Terra cotta and brick elements from the entrance to the the original brick Forks High School building are now part of the interior wall entrance to Forks High School. In coming months a display of memorabilia from each decade of the high school's history dating back to the 1920s will go on display in the hall leading into the entrance, an area to be called Heritage Hall. (pictured below)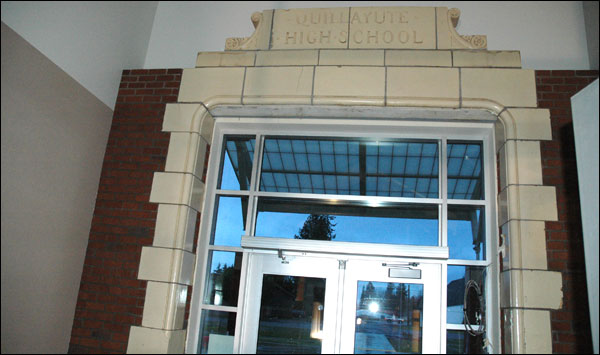 See more on The Forks Forum including lots of great photos.
Just a brief plug for the school. If you are going to be buying Forks HS Spartan's gear, please buy it right from the school rather than other vendors. This way the activities fund at the school gets the money and their students directly benefit!