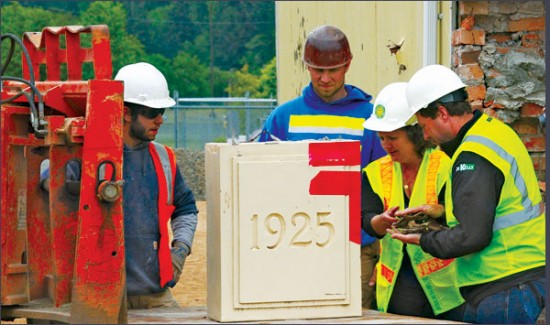 We've been telling you over the past two years about the struggle to save the facade of the original Forks High School building. Despite best efforts the facade couldn't be saved, but they will be using the bricks for a display inside the new building when completed. The newer building that hosted the Summer School in Forks convention two years ago still stands, and has not been affected.
The Forks Forum has a run down on several key events surround the demolition from
a graduate's memories of hearing about Pearl Harbor at a school assembly
Cornerstone preservation and time capsule possibility.
Story idea via TwiExaminer