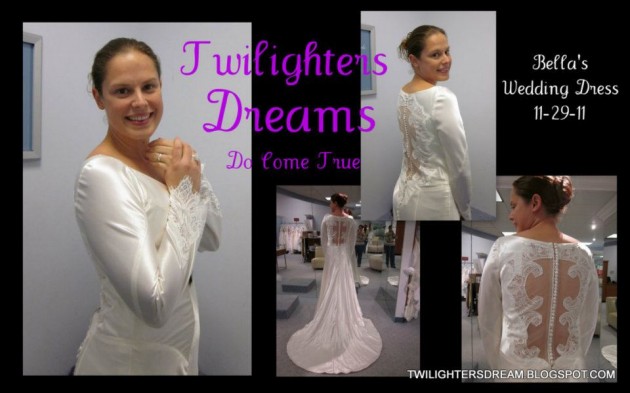 The person behind the Twilighter's dream website and Facebook decided to go to Alfred Angelo and check out Bella's wedding dress. We're glad she did because we really wanted to know what the dress looked like on someone who is not a professional model!
My best friend Gaby went with me to Alfred Angelo and we had so much fun. The store only had ONE DRESS and it was the dress that was on the mannequin so they had to take it off. HAHA It is also a Size 10 so it was a little big. Regardless I got to try it on and take pictures and that is all I cared about! 🙂

I really wanted to blog about the whole experience and post the pictures at the same time but I am just TOOOO excited and want to share all the pictures with you. I will still write a blog our twi-adventure because it's a funny story. I totally will but for now I am just posting the pictures.
Check out her blog here and more pictures here