In the first video (sorry we can't embed it) Robert Pattinson talks his very nonathletic self could beat Taylor and the worst part of trying for six-pack abs. Taylor responded to the thought of being sat on here.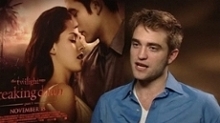 In the second video (10 minutes long which is UNHEARD OF) rob dishes his dream wedding and more.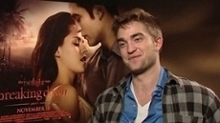 What do you think of Rob's signature humor here?