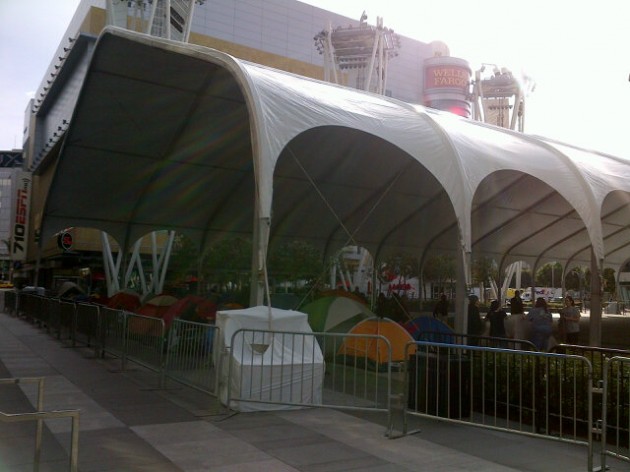 EW is covering the folks camping out in Tent City for Breaking Dawn. They let the following slip:
EW will be checking in with these passionate fans and more over the weekend and during the premiere. Sunday morning will bring a breakfast served by mystery members of the cast, and Monday will most likely bring the Twi-pocalypse. Stay tuned for video interviews from the front lines!
At the Twilight Convention last weekend Mia Maestro let slip that she would be performing her soundtrack single Llovera on the 12th. Given that no venue or further mention has been released, it is highly likely that the performance will be at that Nokia Plaza venue.
Photo via TwiMoms