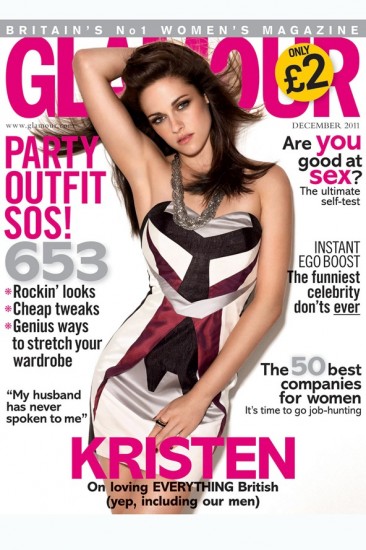 Glamour Magazine in the UK interviewed Kristen Stewart for the December Issue.   While we don't have access to the full text, Glamour has teased us with bits of Kristen talking about the security surrounding the look of Bella's wedding dress as well as the over all rating of the film.  Kristen had this to say about the original cut of the wedding night love scene:
"It was so weird, it didn't even feel like we were doing a Twilight film. I was like, 'Bella! What are you doing? Wow! What is happening here?!'
"It was very surreal. We [originally] got rated R. They re-cut it."
Read the full teaser at Glamour UK.  Fans in the UK can get their copy in December.