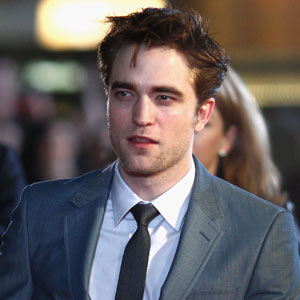 This just in from Marc Malken over at E!
Robert Pattinson has given young girls—and everyone else, for that matter—another reason to love him even more.

Here's how it came about: About a year ago, Pattinson donated a meet and greet with fans on the set of Breaking Dawn for a charity auction.

Not only did a Chicago family win the coveted prize with a bid of $80,000, but…

The money raised by Pattz for the Go Campaign is being used 100 percent to build a permanent home for PAGE (Program Advancing Girls Education), an organization helping to educate teen girls in Cambodia.
See more about the latest auction for an early Breaking Dawn screening over at E!