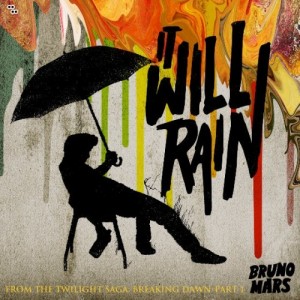 According to MTV:
On Wednesday, October 26, at 7:54 p.m. ET, MTV will premiere the video for "Rain," and when it comes to an event this big, we're pulling out all the stops. The "Rain" video will feature a never-before-seen clip from the film, which hits theaters November 18. Immediately following the video's premiere, the action switches over to MTV.com for a live stream featuring MTV News correspondent Sway Calloway's exclusive interview with Mars, plus "Twilight" music supervisor Alexandra Patsavas, who will discuss everything about "Breaking Dawn."

Mars will also be answering your video and text questions, which you can submit starting today at MTV.com, or via Twitter using the hashtag #AskBruno.
The also state they will be live streaming this. If so we will embed the footage
Additionally for you fans in the NYC area, MTV just put this out on Twitter, not sure if it's connected to the Bruno Mars event , but it would seem likely!
NYC #Twilighters! If you're interested in being part of an MTV televised/online event send a blank email to mtvtwilightaudience@gmail.com.