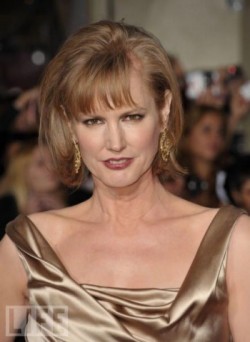 Melissa Rosenberg will be doing a fan chat today sponsored by Glamour magazine.
Having penned all five films, Melissa knows about all things Twilight and can't wait to chat with you on Facebook tomorrow, Thursday, from 1-2 p.m. (ET). Plus, become a fan of Glamour on Facebook, and enter for a chance to win a trip to the L.A. premiere of The Twilight Saga: Breaking Dawn—Part 1!

Want more? You'll also be able to watch a behind-the-scenes clip of Glamour's November cover girl, Kristen Stewart. And don't forget to mark your calendar for the movie release on November 18th! We're already popping our popcorn in anticipation.
See more at Glamour
So, set a reminder on your phone, on your computer—whatever you need to do to remind you to log on to Glamour's Facebook wall Thursday from 1-2 p.m. (ET). See you then!