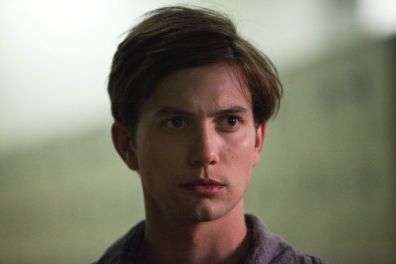 Jackson Rathbone's new webseries airs later this month and he is talking about how they think it's going to be groundbreaking. Not only is it entirely web-based, but you the viewer can participate via social media. Originally slated for a summer debut, it is now scheduled for October 18th.
TeenTV: How will teens get to interact with the show on Facebook and what will appear on screen when they do it?

Jackson:  You can watch it from your Facebook account and then your pictures and profiles and writing on your "wall" will appear in the foreground or background. If you want to watch it without that aspect, you can. Your "graffiti" could be on the wall or pictures of friends and family can be in posters. . But, if you personalize it and then watch it on your friend's computer, it'll look different.  I want to watch it on my mom's Facebook account. I want to see my mom in it! "Mom! You're on TV! Look!" She doesn't know about it yet. I'm gonna call her.
TeenTV: Jackson, what martial arts training did you do for this because you are jumping all over the place. I don't think Jasper's action is the same.
Jackson: Oh no it's not. I've studied martial arts as a kid then I did a bit of Kung Fu and Krav Maga on The Last Airbender. Then I kept up my training here and there with these stunt guys that I became really good friends with during the making of that movie. We actually brought them in to be the choreographers and the coordinators for "Aim High". We were lucky because these guys work on the biggest budget action films there are. They made the show look ultra-bad-ass with their choreography.