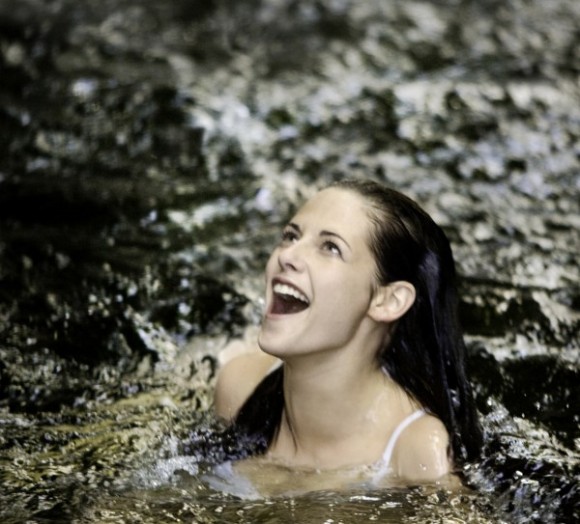 Kristen Stewart did an interview for a French magazine and now the translation is up.
First: What kind of captain was Bill Condon?
Kristen Stewart: I love Bill. It really is someone who invites you into his creative process. He is always listening, but we feel it is honest. I worked with directors who are very open, they encourage you to share your suggestions so that basically, they completely do not care. Nothing to do with Bill. I really felt invested in the project, where some could have been there just to capitalize on the success of the planned film. Comic-Con, I made a joke saying, "Look, we have to achieve a size! "But I am deeply pleased that Twilight attracts that kind of talent today.

First: What were the key moments of filming for you?
Kristen Stewart: These are the most highly anticipated by fans of the book: the marriage, the first love scene, the birth … to finally play the hyper proved cathartic.

First: And the last day?
Kristen Stewart: There have been two days,actually. One where we finished shooting the wedding with the whole team, which was consistent with the idea that I had done. I knew that everyone would return home at night without really realizing the importance of the moment, before realizing the next day it was well and truly over. A little later we found ourselves in St. Thomas, the Caribbean, to finish a scene we had more or less failed in Brazil. Plans with only Rob and me, which made the moment even more special. We were on the beach, facing the rising sun … I even caught Wick Godfrey, the producer who accompanied us since the beginning of the saga, to put it into the water. It was perfect. All we could hope for a moment like this.
See more at KStewartNews