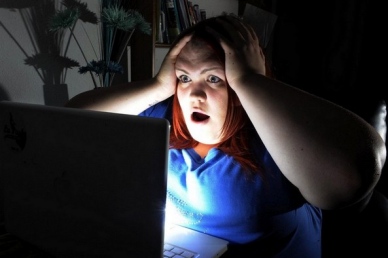 According to the News and Star:
"If you type her online username NuttyMadam3575 into a search engine you'll find a long list of YouTube videos she has made and quickly see why she has been causing a storm around the world.
The subject of these clips is The Twilight Saga and it's her excited screaming, shouting and general ranging, and phrases such as "I don't even care if I break your eardrums, I did warn you," that have made her a sensation.
Her videos have received more than five million hits and she has met and interviewed some of the cast, appeared on national television and on TV and radio across the world.
So I wasn't completely sure what to expect when I met this superfan from Carlisle.
It didn't take long to realise that while this young woman is a self-confessed obsessive Twilight fan – who is not afraid to say what she thinks or of what other people think of her – she's straight-talking and reasoned rather than a crazy attention seeker."
See more on the News and Star