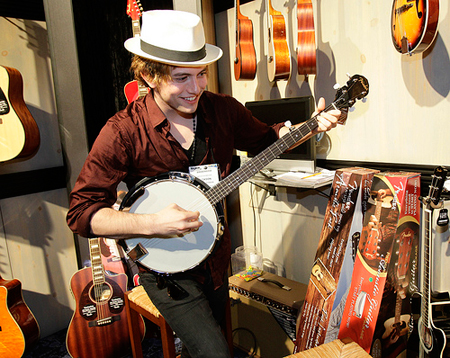 Mix 94.1 out of Las Vegas has a "Who is the sexiest Mix artist?" head-to-head contest going. Starting July 11th, your voice will be heard!
Check it out here. Jackson is up against Kris Allen
Read more: Sexiest Man Of Mix – Mix 94.1 Las Vegas http://mix941fm.radio.com/category/sexiest-man-of-mix-2/#ixzz1RRPNdLgV
The AV Club of Chicago also has a great interview with Jackson about his early performances and music influences.
Jackson Rathbone: My very first performance, I was in kindergarten. I was living in Norway at the time, in a place called Stavanger, going to ISS international school. My family lived there for like four years when I was a kid.
Anyway, I lip-synced and danced to The Big Bopper's "Chantilly Lace" all by myself, and I brought the roof down. I don't remember that much, really. I know I had slicked-back hair and I rolled up my sleeves like I had cigarettes in there. I always loved that kind of music, though, even when I was a tiny little kid.
The A.V. Club: Did your teacher or family encourage you to do this talent show?
JR: I was always the class clown. My mom always says that she got a call from every single principal, every single year, talking about what a problem child I was. I'd always act up in class and goof off to make other kids laugh. So, I think it was my teacher's idea to make me perform.
I don't know why I lip-synced. It was the late '80s, though, so Milli Vanilli was all the rage. Now it would be Ashlee Simpson, I suppose."
See more on the AV Club