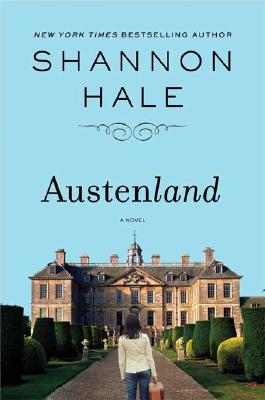 According to the Hollywood Reporter:
"Keri Russell, JJ Field and Bret McKenzie will star in Austenland, an indie romantic comedy that is serving as the directorial debut of Jerusha Hess, who co-wrote Napoleon Dynamite and Nacho Libre with her husband, helmer Jared Hess.
In a twist, the movie is also serving as the producing debut of Stephenie Meyer, author of the best-selling vampire books The Twilight Saga.[Lexicon Note: This should perhaps read her first time producing with her own company as she is a producer on Breaking Dawn]
Meyer is producing and financing the pic though her Fickle Fish Films banner, which she runs with Meghan Hibbett. Moxie Pictures' Gina Mingacci is also producing."
See more on THR
For those of you are are unfamiliar with Austenland, it marked the first time that children's author Shannon Hale (of the Princess Academy fame) attempted an adult novel. Shannon Hale and Stephenie Myer have been friends for some time. Shannon did the Q&A with Stephenie that appears in the front of The Twilight Saga Official Illustrated Guide. She also took part in The Book Babe charity event with Stephenie. There is also a shout out to Shannon Hale in the Bree tanner novella where Bree reading her way through the bookshop had left off at Shannon Hale.
The basic premise of the book is that a young woman who is disillusioned by modern romance and dating inherits the chance to visit Austenland. Austenland is like a theme park for adult women where they can live out their own Pride and Prejudice type fantasy a la Fantasy Island (only without Mr. Roarke and Tatoo).
You can follow Shannon Hale on Twitter here and visit her blog here.
Edited: Shannon Hale commented on her blog:
"What I've done today:
Done 3 loads of laundry
Changed 6 diapers
Dropped off and picked up preschooler
Played games with my 7 yo
Called insurance company to see why one of my twin babies mysteriously isn't covered on our insurance
Read about my book becoming a movie on The Hollywood Reporter
Freaked out!
It's happening! So much more news to come. I am at least freed to talk about. This has been in the works for two years and it's so exciting! More soon.
Ps. Notice how THR doesn't mention me or my book? Oh Hollywood, you just couldn't love writers any more, could you?"