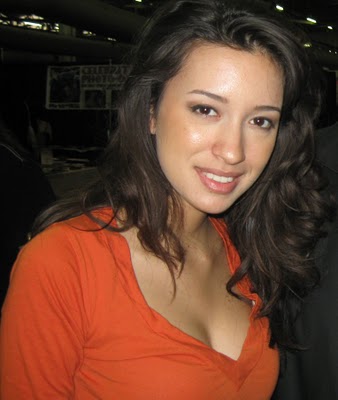 Next Movie is focusing on the young Latino stars whose careers are taking off. Selena Gomez, Shiloh Fernandez, and other join Christian Serratos on the list.
"We know some Twi-hards find it difficult to tear their eyes away from Bella and her two love interests, but those who've noticed her small circle of human friends from Forks High School will recognize Serratos as Angela Weber. In addition to her supporting part in "Breaking Dawn," the 20-year-old former Ford model has several upcoming projects, including three lead roles and the indie thriller "96 Minutes," opposite Brittany Snow and Evan Ross."
See the whole list on Next Movie.