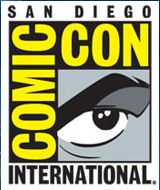 Wild surprise here we know, but the New York Times dropped this tidbit:
"Among smaller studios, Lionsgate, which won strong results last year for "The Expendables," will be back; and Summit Entertainment will stage a panel for "The Twilight Saga: Breaking Dawn — Part 1."
See more on the New York Times.
The bigger question is which date will they be there? Our money is on Thursday because that is what they have done the last two times that they were there.
Via TwiMoms