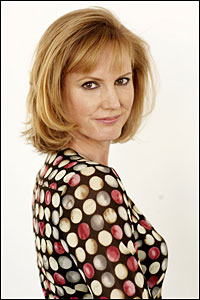 According to University of Southern California's School of Cinematic Arts (who is co-sponsoring the event):
"YouTube and USC are working this summer to present distinguished speakers from the entertainment industry. SCA Senior Director of Alumni Relations Justin Wilson will moderate the evening which will be streamed live throughout the globe on YouTube. Melissa Rosenberg will discuss her work in Film and Television. In addition to questions from the audience, we will also be able to capture questions from around the world.
FREE ADMISSION. OPEN TO ALL. RSVPS REQUIRED."
Make reservations here to attend in person.

Though not specifically cited on their website, we believe this is the YouTube channel.
You can submit questions here to be asked during the broadcast.
You can find information about other speakers in the series here.