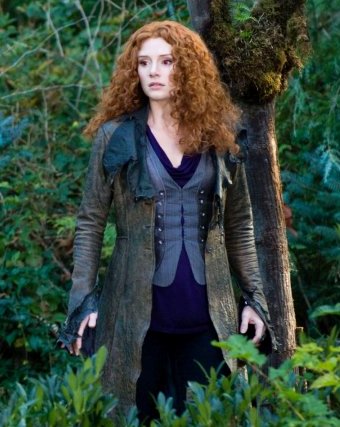 The Male TwiHard blogger on Next Movie is talking about some of the omissions for Twilight actors in the MTV Movie awards. The two that really stuck out to us were Best Villain and Best Line in a Movie. Here's what the Male TwiHard had to say.
"The most glaring omission is here is that neither Bryce Dallas Howard nor Xavier Samuel were nominated for Best Villian, a category where "Gossip Girl" Leighton Meester made the cut for remaking "Single White Female." It's not easy taking over a character from another actress — fans are always going to compare you to the previous version — but Howard owned Victoria like I own the acne on my back. I don't even remember Rachelle Lefevre's name (I looked it up, okay?). And Samuel, he is nominated for Breakout Star, but why not here too? Tom Felton's Draco is the Easter Bunny next to Samuel's Riley.
Then there's Best Line From a Movie. Perhaps because the first two "Twilight" films gave us so many great lines, the members of the MTV Movies Awards Academy have just come to expect it. What about Edward's line: "Bella, would you please stop trying to take your clothes off?" Not only is that hilarious, it more or less sums up the entire "Twilight Saga" in one sentence. Yet here is where the MTV Academy chose to honor "Grown Ups" for the line "I want to get chocolate wasted." Clearly, they were chocolate wasted."
Check out his take on the other categorizes here. What do you think of his analysis?