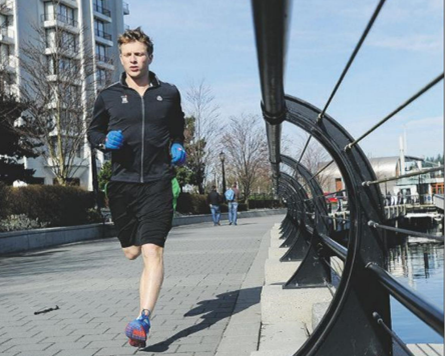 The Canadian site The Province is covering Charlie Bewley's current Run For Your Life Project. Charlie wrapped his work on Breaking Dawn, and he is out there training every day.
"Twilight actor Charlie Bewley has traded in his fangs for running shoes.
The English actor, who plays the Volturi vampire Demetri in the Twilight Saga movies, is in town, busy training for the May 1 BMO Vancouver Marathon.
Bewley is running and raising money as a tribute to his late friend and colleague, stuntwoman Jocelyn Clarke, who passed away from lung cancer on Feb. 14 at the age of 36.
"She was a really brilliant girl," said Bewley, who hopes his Run For Your Life campaign will be a lifelong endeavour.
"She is ingrained in my heart. I wanted to celebrate the life of this amazing person."
While running a full marathon is certainly impressive, Bewley is picking up the pace, if you will, and actually adding another 21 kilometres to the 43-km marathon length, bringing his day's run total to 64 km.
"For me, it's an underlying message for anyone who feels they are stronger than what they are putting out right now," said Bewley…"