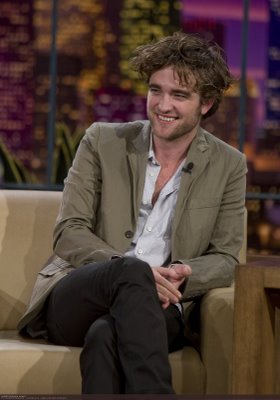 As part of his Water for Elephants PR, Robert Pattinson is sitting down today with John Horowitz of MTV News and with Jay Leno on the Tonight Show. Despite it being for Water for Elephants, you know they will ask some Twilight questions.
According to the MTV Hollywood Crush site here are their details:
"Robert Pattinson, who will stop by MTV for a 30-minute interview with our own Josh Horowitz and premiere a never-before-seen clip from his latest film "Water For Elephants." All this week we've had hardcore RPattz
fans like you send us questions that we just might ask the actor during "MTV First: Robert Pattinson" which will air live on MTV and MTV.com at 8:56 p.m.
Be sure to keep sending those great Rob questions to us via Twitter @MTVNews with the hashtag #AskRob. We'll be taking them right up until the interview tomorrow and we might just post them right here on Hollywood Crush!
Don't forget to tune into MTV for "MTV First: Robert Pattinson" at 8:56 p.m. ET on Friday, March 18, or watch the stream live at MTV.com."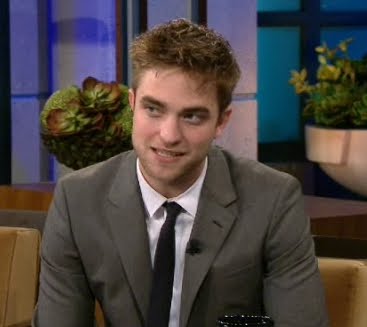 Rob will also end up on the Tonight Show with Jay Leno. It's going to be an eclectic show to say the least with other guests including Robert Pattinson, Whitney Cummings, Alice Cooper. Maybe Rob and Alice Cooper can jam together? You know Rob is going to love being there with a music legend like Alice Cooper. Check your local listings for the time.
The photos are from the last two times Rob did Jay's show. You can see the difference in how Rob's evolved with Hollywood fame. the first one is right after Twilight came out and the second one is just post Eclipse.