We love the guys over at Stick Man Theater. They do these hilarious, short versions of the Twilight movies and novels using stick figures. Their stuff is simple, but has just the right amount of good-natured snark and humor. They've also recently branched out into Harry Potter and True Blood.
Well in honor of our birthday, they did a 12 cell condensed version of the Twilight Saga.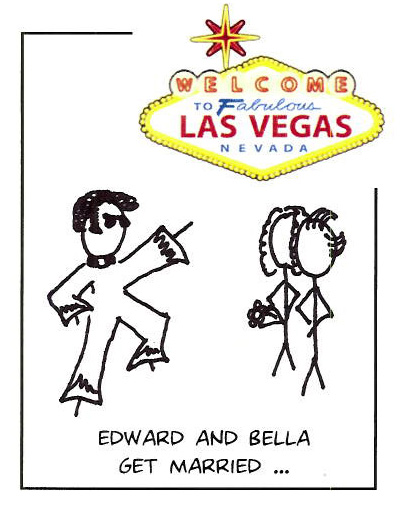 Check out all the cells and the rest of their work over on their site!