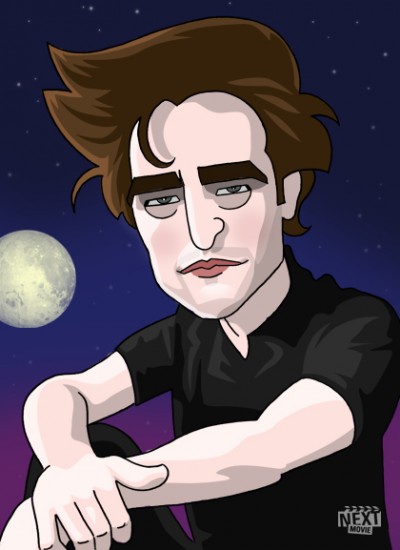 Next Movie in honor of Rango decided to expand our cartoon horizons:
"Practically every mega-star in Hollywood has gotten animated.
Tom Hanks was a toy. George Clooney was a fox. Angelina Jolie was a tigress. Eddie Murphy was an ass donkey. And now, Johnny Depp is a lizard in the desert-set romp "Rango."
But as the roles above indicate, hardly ever do these stars voice people — even rarer people that resemble themselves.
We wondered aloud what these stars would look like as animated characters. Our old buddy Old Red Jalopy heard us and drew up these eight portraits."
One of the portraits is of Robert Pattinson as Edward Cullen is seen left. Also don't miss Rango where Gil Birmingham is voicing one of the characters!
Check out more cartoon stars on Next Movie!