Hot off the set in Vancouver, the Official Twilight Tour by Creation Entertainment was displaying several costumes from the original Twilight movie and newer ones from Breaking Dawn.  We have some higher resolution photos in the works, but here are some IPhone snaps to tide you over. Creation Entertainment will have them at various shows throughout the year.
Kristen Stewart's Jacket, pants, and shoes: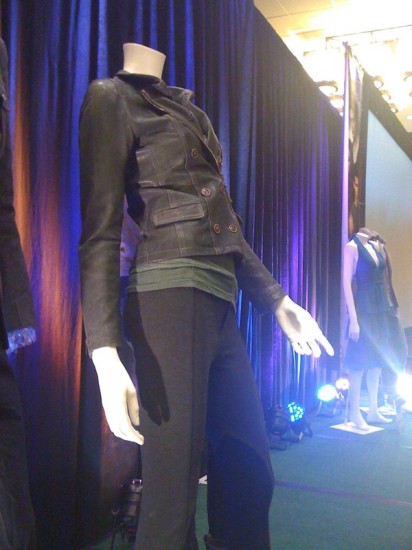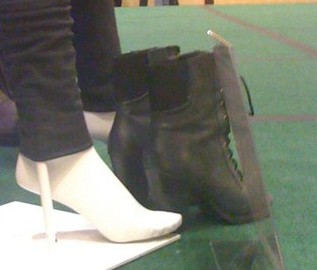 Robert Pattinson's costume and shoes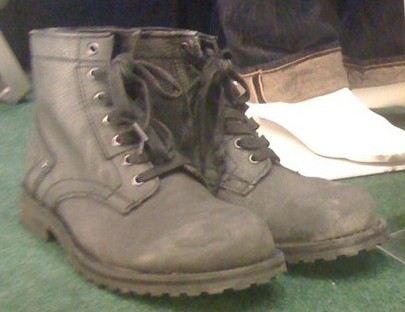 Taylor's jacket…yes, apparently he gets clothes.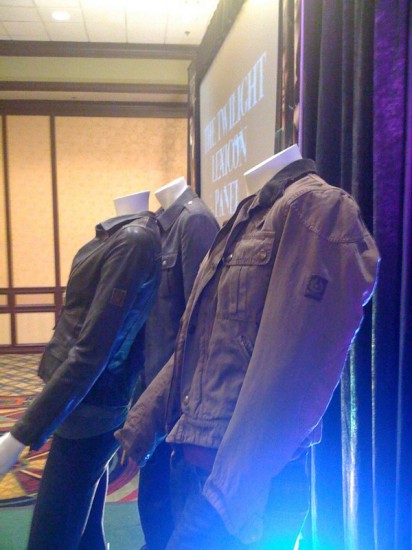 All Three Outfits