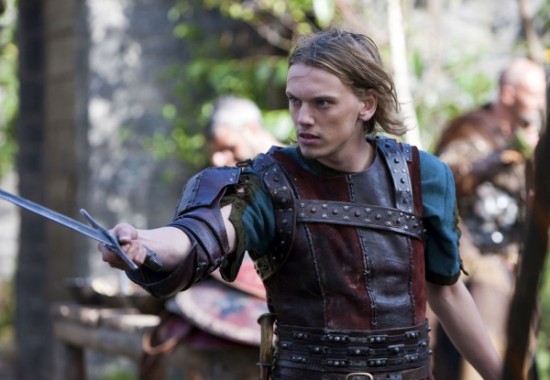 Christina from Collider interviewed Jamie Campbell-Bower for his upcoming role as Arthur in the Starz Network's Camelot. This is a much younger and grittier Camelot than has been done before. The cast has some acting powerhouses like Joseph Fiennes in it. It premieres on April 1, 2011.
In one of the questions Jamie shows his understanding on what people are looking for in an epic story and how love stories tie in.
"There are a lot of epic myth stories right now, not just on Starz, but across the landscape. Does that say something about our times right now? Is this a particularly good time to revisit these very big and complex stories?
BOWER: I think that behind every story at the moment that's doing well, and stories throughout history that have done well, are stories that, behind them and underlying everything that's involved in them, is a key love story. Particularly with the Camelot story, people are fascinated with the relationship between Guinevere and Arthur, and also the bizarre, almost sexual chemistry between Morgan and Merlin. I don't know if it's something that people are revisiting due to economic times or the stress that they're under, but I would say that, particularly with this and with what we're trying to do, underneath it all is a love story. I think people are generally and genuinely interested in that, and just want to be taken away and fall into the arms of lovers."