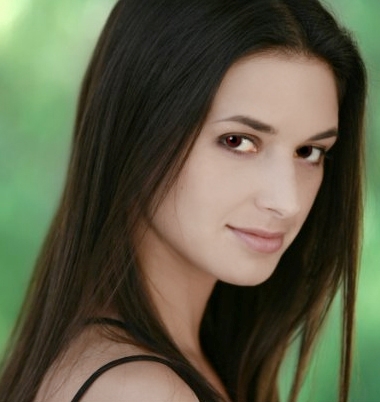 Andrea Gabriel who plays Kebi ( the love interest of Amun played by Omar Metwally Benjamin played by Rami Malek oops had too much Rami Malek on the brain ) talked to Hit Rock Bottom about her work on LOST (she played Nadia) and Breaking Dawn.
"Let's talk about your next "big break", Breaking Dawn – how'd you get involved in that?
Well, I auditioned… again. It was just a good audition – and I think I found out about that in August, and they didn't make the announcements for the Covens because they have A LOT of Covens in this one. I don't think I'm releasing any spoilers because the books have been published – I'm not sure what's in the book and what's in the script, but it's – for people who love the books… this is seriously… they are going all out, this is prom. You know what I mean? [laughs] This is formal.
Let's get to the first Twitter question…
Oh, cool.
@Twilightfreak72 wanted to know what it was like on the set of Breaking Dawn – and what was your favorite part of playing a vampire?
[laughs] It's a lot of fun – the vampires are a blast… all of the people who are in this cast… it's a wonderful group, and it's very diverse. Just like there's not two of any one kind – it's a real bonding experience because we're all in the same boat, we're all on location and our families, our homes and our pets are all [laughs] very far away. So it does feel like camp. And then, my favorite part of playing a vampire is… I guess just being a badass. [laughs]
Are you wearing a lot of makeup in this role?
Not a lot, no. There's certain vampire traits that I have, but no… I mean these are hot vampires. [laughs] These are runway vampires, they're very stylish, they're very cool… there's not a bad looking one in it that I can see. [laughs] I think this vampire thing is a good racket if you can get it because they're going to surrounded by hot co-workers."
See more on Hit Rock Bottom
Via NessieMacKenzie