Aside from acting, Tinsel is also a vocal artist. She just released an original song called The Letter on I-Tunes and on Amazon.  Some of you may have heard Tinsel perform it live at Arbor Live In Michigan.
Order it from Amazon here.
Order it from I-Tunes here.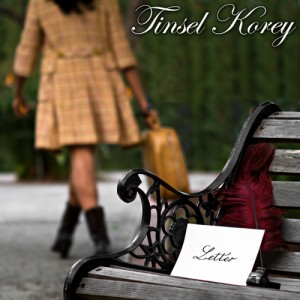 Tinsel tweeted about her song, ""Letter" is now available on Itunes y'all!!!! WOOT! Thanks 4 the support! I'm totally freaking out right now. 4 yrs I've been trying 2 get my music out there 🙂 The time has come! I'm literally sitting here staring @ the Itunes page in shock thinking. "I did it!" ~Believe in Dreams~ Seriously. They come true :)"
You can check out some of Tinsel's other music on YouTube.
Cover of Never Think, acoustic on the beach at LaPush.
Back-up on Wab Kinew's The Last Word.