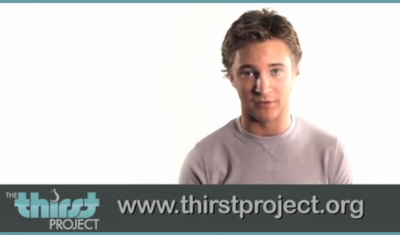 About a month ago Mike Welch started a campaign to have fans contribute just $5.00 each to raise money to build a well for safe drinking water. The initial goal was $5,000. Mike had an anonymous sponsor who would match the $5,000 so that the $10,000 needed overall for the project would be there. When that goal was met, Mike was looking for an extra $2,500 to rehabilitate an old well. Mike released the results on Twitter last night and both goals were met and then some!
"In case you haven't heard we raised $7,545 in our campaign, surpassing both our initial, AND revised goals! Thanks to your efforts, we'll be able to build a clean water well in Swaziland and rehabilitate a well in Uganda. @thirstproject will be announcing a winner TOMORROW (Lexicon Note: January 17, 2011]to come with us to Swaziland in December. Thank you SO much for participating in this!You're giving the gift of water, opportunity, education, disease prevention,and an enriched life to 2 communities (approximately 700 people), not to mention subsequent generations to follow. You've changed the world for the better. :)"
Check out The Thirst Project here.