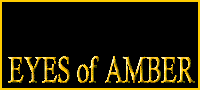 The Eyes of Amber Blog is one of our favorites. She is running an awareness campaign for what our troops overseas could use right now. Part of her idea comes from a Twi-Guy who was a guest blogger on her site. My own brother-in-law recently returned from duty in Afghanistan and he spoke about how cold it gets so these handwarmers would be great!
Here is part of what Eyes of Amber wrote, check out her blog for full details:
"One of the things that is so nice about having blog and twitter followers and the people in this fandom is that we are able to work together to help others. Some of you may remember Shaun, the soldier featured in my "Real Men Read Twilight" series. He also wrote a guest post during our Eclipse discussion. Shaun is currently deployed to Afghanistan and he's given us a great idea on how to help support the troops. From his facebook page…
OK so a lot of you have been asking me about what you could possibly send and is there anyway to help out the troops. Yes there is and what we could use is some hand warmers. You know the kind that you shake up and put in your pockets. It is starting to get very cold out here and we don't have very good heat sources …for our troops in the towers and on the line. These would go a long way in raising the troops' morale.
They can use this type of hand warmers, foot warmers and body warmers. Anything like this to help keep them warm."
Get the full details on how you can help at her blog.