No pictures of burly camera operators trudging across crunchy grass in booties, or  flying fish  a la the style of David Slade.  After months of photos like that, and occasional links to side projects, David delivered a photo of Riley.
Bill Condon has pretty much cut to the chase here with a sexy, tongue-in-cheek photo. Perfect considering it's Thanksgiving and many a bird was plucked for today's dinner. Bill Condon clearly likes to communicate specifically with the fans, has a sense of humor, and delivers what they want.
Below is the photo(taken by Andrew Cooper) posted on the official Twilight Facebook page that accompanied Bill Condon's short but sweet Thanksgiving message.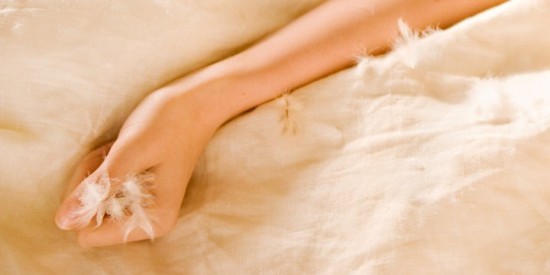 "Happy Thanksgiving and a crazy Black Friday to all of you and yours." – Bill Condon
EDITED: Confirmed direct from Summit entertainment that it is Kristen's arm!