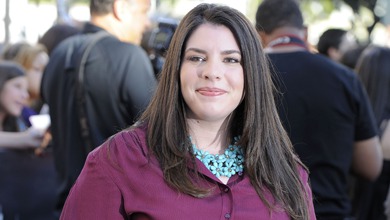 Stephenie Meyer made the New Statesman's list of "The 50 People Who Mattered".  She comes in at number 28 unfortunately with her name misspelled.
According to the New Statesman the criteria for the list was that the individuals names  "…all have world-changing potential. And they are new entries in our annual list of the individuals who have global influence – for good or ill."
Other American's on the list (New Statesman is a UK publication) are Lady Gaga, Hilary Clinton, Steve Jobs, Barack Obama, Sarah Palin, Warren Buffet among others.
Via Twilight Poison