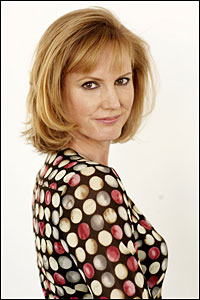 Melissa Rosenberg just updated her Facebook with the following message:
"Hi Y'all! Sorry I haven't checked in for a while. Been immersed in the world of Breaking Dawn. I've been working very closely with our director Bill Condon, whose input has been SO great. He understands story, structure and character as only a fellow writer can, but he also has fantastic visual ideas. And he's not shying away from anything! Sex, birth, feathers, blood… it's all in there. More later! xoxo Mel"
You can see Melissa's Facebook here.