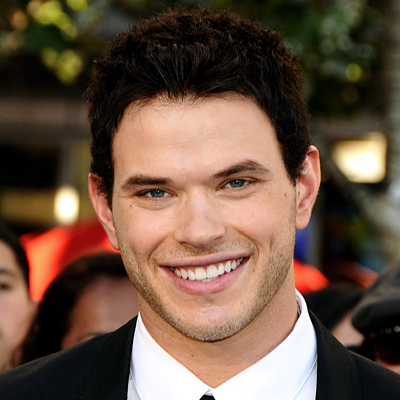 According to CBC, Kellan Lutz had a run in with an aggressive paparazzo while filming the Immortals in Montreal. The case, according to the paparazzo, might be being dropped (against him anyway).
"A Vancouver paparazzo says Montreal police are no longer investigating him in connection with an incident involving an alleged hit and run with a Twilight movie star.
According to court documents obtained by CBC News, actor Kellan Lutz claimed he was struck by a car driven by paparazzo Richard Fedyck while on a film set in Montreal this summer.
The driver allegedly backed up into Lutz and then left the scene after the incident without stopping.
The documents said Lutz feared for his safety after the alleged incident on the set of a movie Immortals, which was not connected with the Twilight films.
Richmond RCMP filed the documents in B.C. provincial court in July at the request of Montreal police, who said Fedyck may be a suspect in the hit and run and in the alleged criminal harassment of Lutz.
RCMP said the driver's licence photo of Fedyck was needed to identify or eliminate him as a suspect."
Richard Fedyck is probably better known to Twilight fans as PunkD_Images on Twitter(he's currently commenting on the case his Twitter, warning on language), the photographer that Lainey Gossip frequently uses. He was also the person who hired a helicopter to buzz the set of Eclipse during reshoots, and the individual who tweeted out Stephenie Meyers exact flight details and told Phoenix area fans to meet her at the airport.
CBC has more here including several  quotes from Fedyck stating all charges against him have no merit.