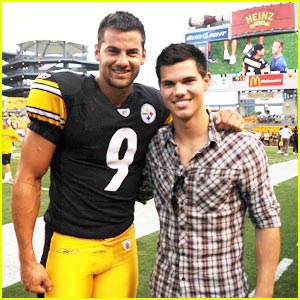 Taylor Lautner is still filming Abduction in the Pittsburgh area. He has some downtime on Sunday where he took in a Pittsburgh Steelers game.  According to Just Jared:
"Taylor Lautner snaps a pic with Pittsburgh Steeler Dan Sepulveda just before their game against the Detroit Lions held at Heinz Field in Pittsburgh on Saturday (August 14).
Posted on the Steelers blog: "Taylor Lautner, who starred in the Twilight series and is in Pittsburgh filming Abduction, enjoyed his time on the field, talking with Steelers players, coaches and even saying hi to some excited young fans."
See the rest on Just Jared.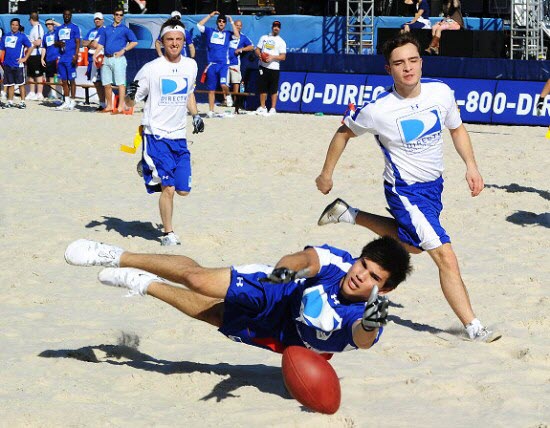 Taylor is a long time football fan. In between takes he and the other guys in the wolfpack often pass time throwing the ball around. Taylor also demonstrated his football skills by playing in last year's Celebrity Beach Bowl and by throwing passes on the Jay Leno show to one of his personal football heroes, Jerry Rice.
Most of the reports on Taylor's film shoot have been pleasant. The only one we've stumbled upon that indicates any strife is this one, and from the sound of it, it looks like the film shoot brought already brewing problems to a head.