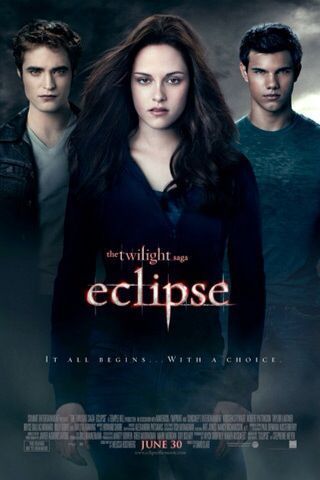 After the Monday box office numbers are in, in all probability, Eclipse will break the box office total set by New Moon. If not Monday, it will no doubt have it by Tuesday.
New Moon capped its box office run of 133 days with a figure of $296,623,634 domestically.
Twilight capped off its 147 day box office run with a figure of $192,769,854 domestically.
As of right now Eclipse, is on day 47 with a domestic total of $295,842,444.
The movie has been pulling in roughly $300,000 during weekdays  the last week. So, assuming that pattern continues, Eclipse will over take the New Moon total by the time figures are released tomorrow afternoon or Tuesday at the latest.
After this benchmark, it will be interesting to see if it can be the first primarily female driven film to crack the $300,000,000 mark since Titanic.
All figures via Box Office Mojo
EDITED: It will make the cut based on the Tuesday box office results. It's currently just shy, roughly $56,000 from tying New Moon's total!