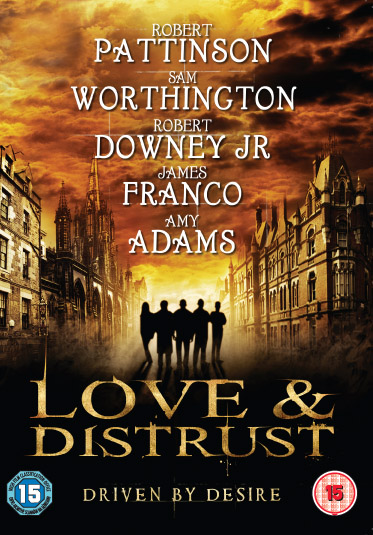 The UK company Metrodome is giving us three (region 2 coded) DVD's of Love and Distrust to give away. Details on the project which co-stars Robert Pattinson are below.
DVD Release date: 16th August 2010
DVD RRP: £15.99
Cert: 15
Starring Twilight's Robert Pattinson, Iron Man II's Robert Downey Jnr and Avatar's Sam Worthington!
Featuring a host of Hollywood A-listers, including Robert Pattinson (The Twilight Saga, Remember Me), Sam Worthington (Avatar, Clash of the Titans), Robert Downey Jr. (Iron Man, Sherlock Holmes) and Amy Adams (Sunshine Cleaning, Enchanted), Love & Distrust is a heartfelt tale of the passions and perils of love in all its forms.
Split into three stories that focus on the lives of a group of beautiful yet troubled twenty-somethings, Love & Distrust explores the dark heart of romance, the secrets we can never tell and the heartache it can cause. Battling temptation and the pull of seduction, the fight for love can never be easy.
So if you would like to be one of the lucky recipients, Just give us a shout out in the comments. We'll pick three random winners on Wednesday at 12:00 noon gmt. Remember it's for UK readers only.