Everyone out there is spinning the numbers of the Eclipse. In general, it doesn't often happen that franchise movies each become more successful. Frequently there's an initial buzz and then some do better than others. Now regardless of whether or not Eclipse out sells New Moon, it's difficult to think of a movie produced by an indie studio on a 50 day shooting schedule that has so far domestically grossed almost $240,000,000 as an economic failure. By the time the year closes, Eclipse will easily keep its place in the top ten movies of the year and have a decent shot of landing in the top five.
Below are charts via Box Office Mojo showing how each Twilight movie did in its first 13 days of release. Keep in mind that the first two were Friday releases so that accounts for number spike in different weekend locations.
Twilight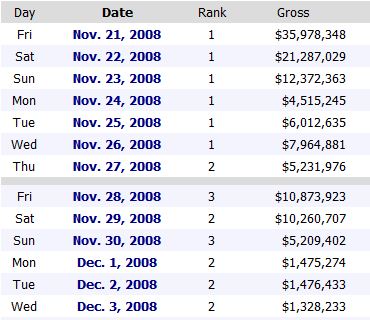 New Moon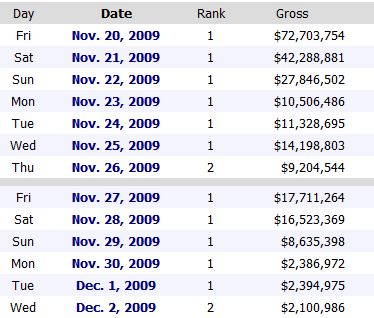 Eclipse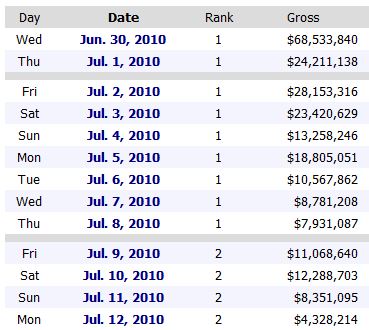 To break the New Moon box office, Eclipse has to beat $296,623,634.  Given what it has earned so far, that leaves   $56,924,605 to go domestically.