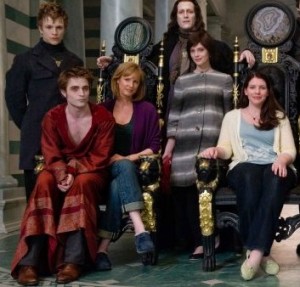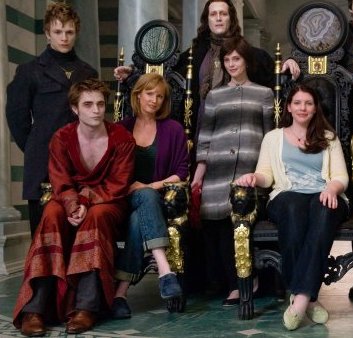 We just got the heads up on a contest going on over at Melissa Rosenberg's Official Facebook Fanpage.  On a personal note, it's a pretty decent page. It doesn't over spam your feed (posts only like maybe once a month) and you get some pretty cool behind the scenes photos when Melissa does post.
"We've crossed over 10,000 fans! You are all so amazing, and to express my gratitude, I want to start a little contest. If you can all recruit your friends and we get to 20,000 fans by the time the film opens on June 30, I will send three people a signed copy of the script for either TWILIGHT, NEW MOON, or ECLIPSE. So get all your friends involved – only nine more days to go!"
http://www.facebook.com/melissa.rosenberg"
And speaking of Melissa, there is a great new interview with her up on IESB:
IESB: How did you originally get the job to write the Twilight films?
Melissa: It was really through my relationship with Summit – the studio – with whom, after all this is done, I will have done all six movies that I've written with them, which has got to be some kind of record. But, I had done Step Up with them and it was such a great collaboration. They actually wanted me to do Step Up 2, and I was just like, "You know, I've already written it." It was not a continuing storyline, so it was basically just writing it again, and I was like, "How can I do it any better?"
So, I bowed out of that and went, "Oh, god, they're going to hate me. I just lost my whole relationship." And then, about eight months later they called and said, "How do you feel about teens and vampires?," and I was like, "I love it!" I'm so into the genre. So, I read the book in one eight-hour sitting, and then went in and talked to Summit and Catherine [Hardwicke], and it was an instant marriage. Embarrassingly, it was one of the easiest jobs I've ever gotten. I think it works like that, when it's just meant to be. That's what I've found, over the years, as I've gone out for jobs. When you have to go through hoops, it's never right. When it's right, it just happens. Step Up was like that, Dexter was like that and this was like that.