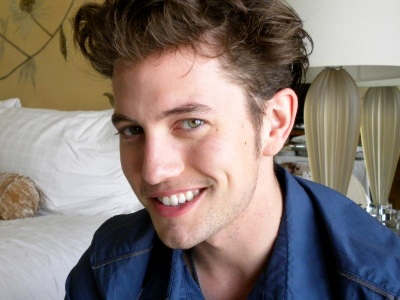 FearNet has an exclusive interview with Jackson Rathbone on Eclipse, his castmates, an The Last Airbender
"It'll be a busy summer for Rathbone, who also stars in M. Night Shyamalan's The Last Airbender, opening just days after The Twilight Saga: Eclipse hits theaters on June 30. But between promoting those films and reuniting with his cast mates to film Breaking Dawn this fall, the aspiring director hopes to shoot a short film and, one day, make his feature directing debut in the horror genre. In the mean time, he's studying up. Read on to find out which recent gore-fest made Rathbone's flesh crawl with approval.

So, Jasper Hale finally gets his moment to shine in Eclipse…
I don't sparkle like a diamond in Eclipse, but Jasper gets to come out a little bit and do what he loves to do, which is to fight. To get in the middle of it all. It's interesting, because filming Twilight and New Moon I was showing the darker side of Jasper; he seems withdrawn, like a pariah almost. In Eclipse you can see why — his back story is the reason for the way he holds himself, the way he's kind of afraid of his own instincts.
Is it then gratifying to be able to tell Jasper's story more fully?
It is! I get to go back in time and show Jasper when he was a human in the Civil War era, and when he gets turned, what his life is like. It was a pleasure. It was fun. I got to ride a horse again; I haven't been on a horse in like three years so that was pretty exciting.
Did you ride horses for fun, or did you learn for a particular role?
Just for fun. I'm from the South; we tend to ride."
See more from one of our favorite bloggers, Jen Yamato on FearNet.