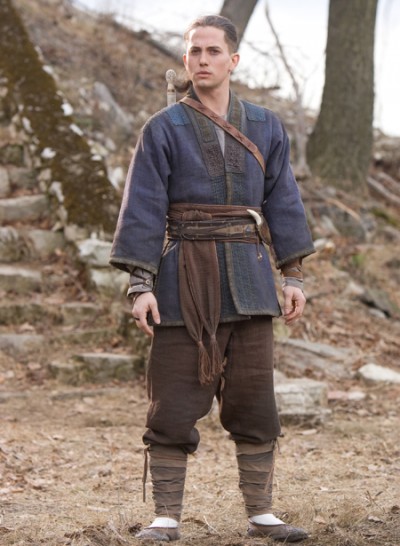 Saturday Night Magazine interviewed Jackson Rathbone for his upcoming roles in The Last Airbender and Eclipse.
"While Rob Pattinson and Taylor Lautner are wrapped up in the Twi-limelight, their co-star Jackson Rathbone is zooming along under the radar, carefully crafting his career as an actor, producer and musician. We sat down with the 25-year-old rising star to talk about his roles in not one but two of this summer's biggest movies. First up, he reprises his role as Jasper Hale in The Twilight Saga: Eclipse and then stars in M. Night Shyamalan's fantasy adventure, The Last Airbender.
SNMag: Tell us about your role in The Last Airbender…
Jackson Rathbone: I play a young warrior named Sokka who, along with his sister, discovers a mysterious boy trapped in the ice; they free him and end up on a quest to save the world. It's a very fantastical story that originated out of the Nickelodeon cartoon and now it's a live action epic fantasy.
SNMag: What was your initial reaction when you were cast in Twilight?
JR: It's a great book series and Jasper has such a lush backstory so I was just really excited. But then I started getting calls from my cousins and they were even more excited than me so that kind of upped the ante – playing a character that my family knows and are excited about seeing me portray on the big screen.
See more on Saturday Night Magazine. Nikki Reed is also featured on the cover of this issue.