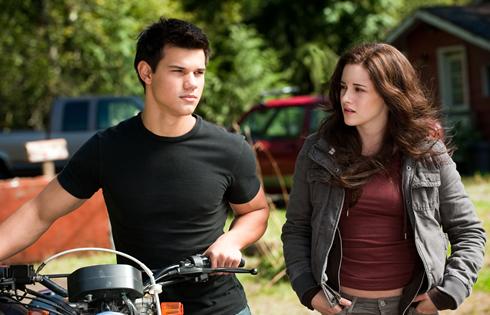 According to Summit, "This Friday, May 14, you can pick up your tickets to THE TWILIGHT SAGA: ECLIPSE on Fandango and MovieTickets.com! Official run time is 2 hours and 4 minutes."
If you remember, when New Moon tickets went up for pre-sale they set a new record on Fandango and other online ticket brokers:
"According to Fandango, who notes that their numbers are increasing every second, several thousand New Moon showtimes have sold out, making it the most the company has ever sold prior to a film's release date. (And, yes, that means the film has even topped The Dark Knight, and movies from both the Harry Potter and Star Wars franchises.) AMC and MovieTickets.com report the same information. Both the movie chain and the online ticket buying service have said the film has broken records set by Harry Potter and Lord of the Rings. (New Moon even nabbed the No. 1 spot on MovieTickets.com's list of top 10 advance ticket sellers of all time, breaking a nearly five-year-old record set by Star Wars: Episode III—Revenge of the Sith. The service is also reporting over 2,150 sellouts for the film, with over 200 in Los Angeles and New York.)" Source EW
So do you think that Eclipse will beat New Moon's record?