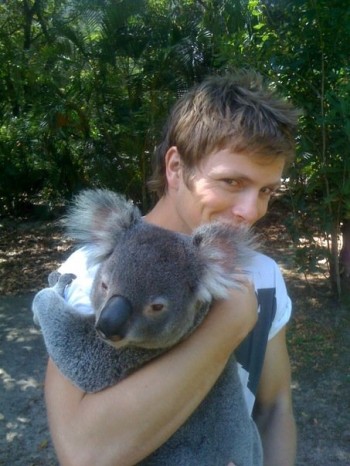 Instead of Wolfpack Wednesday, we are doing another feature called Volturi Venerdì which means Volturi Friday. To kick it off we are going to give away a signed photo of Demetri himself, Charlie Bewley. (Photo via Eyebehold)
We've met Charlie at several Creation Entertainment Official Twilight Tour stops and he's very entertaining. He's actually taken to sending us direct messages on Twitter when he's not at a convention where he, in a good natured way, heckles Dan Cudmore on stage during his Q & A.
So from the cool UK accent, to the sense of humor, to the sort of overgrown cheeky schoolboy, we've fallen under Charlie's spell. Tell us in the comments what you love about Charlie and we'll pick a random winner at midnight est tonight.