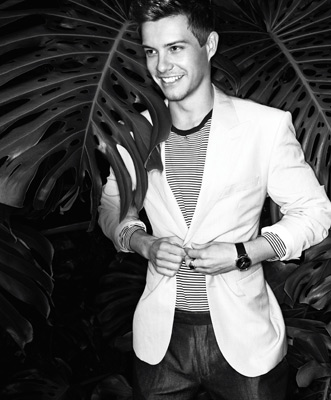 Both Kellan Lutz and Xavier Samuel (Riley in Eclipse) are in a new photo spread, according to MTV Hollywood crush, on VMan.
According to Hollywood Crush: "You were probably just going along with your Friday, getting ready for the weekend. Nothing out of the ordinary. Then these photos of five super-hot actors looking dapper in suits for a style feature in the latest issue of VMAN (it hits stands on April 20) came along, guaranteed to add 100 percent more drool to your day. Don't thank us. We do it because we love you."
Xavier seems to be sporting a Don Johnson retro Miami Vice look from the late 1980's.