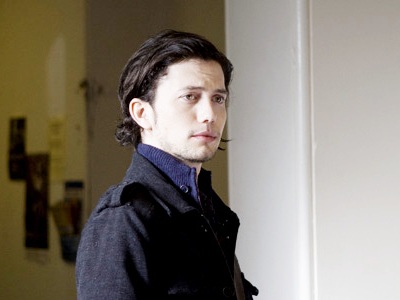 Jen Yamato is back with part 2 of her Jackson Rathbone interview on FearNet.
"In his time off from the ongoing Twilight series, Jackson Rathbone decided to dive right into a film about the nature of fear itself: Dread, based on the Book of Blood short story by horror-fantasy author Clive Barker. In the film, adapted and directed by Anthoni DiBlasi, Rathbone plays Stephen, a mild-mannered film student who gets caught up in a classmate's study of fear — a project that takes an unexpectedly dark and disturbing turn.
FEARnet spoke with Rathbone by phone as he was preparing to play New Orleans with his band, 100 Monkeys, with whom he'll be touring right up to the start of his promo duties for June's The Twilight Saga: Eclipse. (Read our Eclipse-focused chat with Rathbone here) Rathbone discussed his reasons for taking on the part in the gory psychological thriller — including the behind-the-scenes story of his brush with a live maggot, partially documented on the Dread DVD, out this week — and how the disparate worlds of Dread and Twilight both fit into his multi-faceted career.
Rathbone also recalled his challenging guest spot on Criminal Minds as a killer with multiple personality disorder and spoke about fight training for M. Night Shyamalan's The Last Airbender, his upcoming fantasy-action film. Dallas fans can catch Rathbone in person on April 24, when he appears with 100 Monkeys at the Spencer Bell Legacy Concert in memory of his late friend, Spencer Bell, whose posthumously-released song Beautiful, More So also marks Rathbone's music video directing debut."