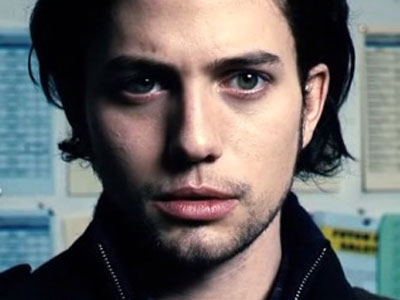 Jen Yamato, one of our favorite bloggers, is back with a Jackson Rathbone interview. So good that Jackson is doing press. i mean did we have a dry spell with Jackson or what!
"FEARnet caught up with Jackson Rathbone, currently on tour with his band 100 Monkeys, for more details on what to expect from Jasper's steamy Civil War-era flashbacks. He teased his scenes with Oscar-nominated actress Catalina Sandino Moreno, who plays the vampire Maria, and gave us a glimpse of what we'll see in Jasper's back story. (Hint: Fighting! Horses! Lust!)
In addition to his Civil War days, expect to see Jasper's training put to good use in Eclipse's present, as he trains his fellow Cullens for battle. But fun as those scenes were, Rathbone tells us he had a particularly strange time throwing punches at certain cast-mates…
(Fans following Rathbone's parallel music career: also see what he said about taking 100 Monkeys on the road after their current U.S. tour.  And stay tuned for more from our chat with Rathbone on his horror flick Dread!)"
Check it out here.