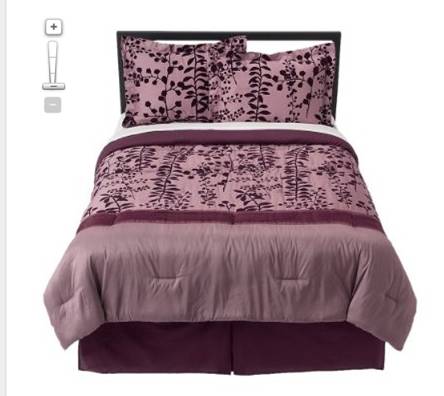 Have you been trying to get your hands on the purple comforter that Bella has in the Twilight and New Moon movies? Well, Lexiconer Gina wrote in with some news:
"Just wanted to share some great news! For months I (and evidently many others) have been hounding Target to bring back the Bella purple comforter, and it's finally back!! You can pre-order only at this time. When I put my order in, it said the estimated ship date was May 14-16. And while they aren't advertising the fact that it's there, I have no doubt it will sell out quick! If I try to copy and paste the link, it's really long. So if you go to the Target website and type in "home purple flocked comforter" it'll come right up. Just wanted to share with you if you wanted to pass it along. "
We tracked down the link and it's right here.