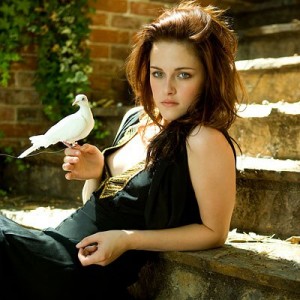 IESB has a terrific interview with Kristen Stewart that covers the work she did on The Yellow Hankerchief, the Runaways, and her hopes for Breaking dawn and other future projects.
"Q: What was it like to play this character, when you hadn't done too many major roles, at the time you did this film?
Kristen: Anytime you have to play a person who is not yourself, you're stepping out of a comfort zone, but that's what we do. If the role is bigger, that's just more to chew on, and that's always good.
Q: What about Martine resonated for you?
Kristen: I can relate to her, in that she's such the typical girl that really wants to be out there and smiling and totally in the middle of whatever is going on, but has been embarrassed one too many times and has just gone, "I can't do that anymore." I feel like she's also isolated herself. She's put herself above everyone else. She can't talk to people because they've let her down too many times and, in reacting to that, she made herself better than them. And, through this journey, which is such a cool thing to see such a young person go through, she realizes, "Oh, God, I never looked at you and now I'm opening my eyes and I can see you, and I was wrong." I liked that."