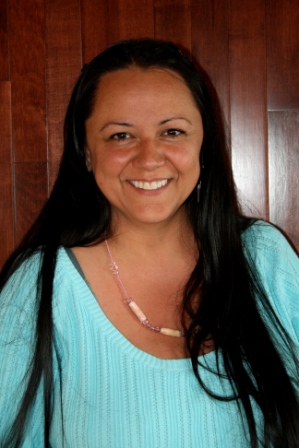 According to their press release the Quileute Nation has just elected a new tribal council. Chairwoman Hatch finished her leadership position and now Anna Rose Counsell-Geyer is taking her place. Pel had the great pleasure of meeting former Chairwoman Hatch at the Creation Entertainment Official Twilight Convention in Seattle. Though she was soft-spoken, it was obvious that Chairwoman Hatch was respected greatly by her people. At the convention she greeted Twilight fans, taught them some words in Quileute, and invited all to come and see the beauty of La Push.
Here is the press release:
"The Quileute Nation located in La Push, WA is pleased to announce the formation of a newly elected Tribal Council.  The Quileute Tribal Council members are as follows:
Chairwoman:  Anna Rose Counsell-Geyer; Vice-Chair: Lonnie Foster; Secretary: Carol Hatch; Member at Large: Tony Foster and Treasurer: Bonita Cleveland.
"Chairwoman Counsell-Geyer is honored to hold the position of Chair and looks forward to serving the great nation of Quileute,"states Spokesperson Jackie Jacobs."
The staff of the Twilight Lexicon would like to congratulate Chairwoman Counsell-Geyer, and wishes the Quileute Nation continued blessings and prosperity.