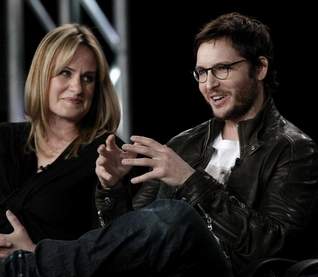 Peter Facinelli talked to The Tennessean about why he choses to do conventions and signing events.
"What are these conventions like for you?

Whenever you have something in common and get together and share your excitement, it's a great thing. There are Q-and-As with the actors; you get to take pictures with them, get autographs, signatures with them. For me, it's a fun way to connect with the fans and just have a moment where they can ask questions.
I'm a fan of the books, and I actually enjoy getting together with other fans of the books. When I was a kid growing up, if I looked up to somebody, if I could have been sitting down with Paul Newman to talk about Butch Cassidy and the Sundance Kid, that would have been really exciting. I look at it the other way around now, being able to sit down with fans of the movies. I love to be able to give back, in that sense."
Peter is appearing in Nashville this weekend at the Creation Convention with: Michael Welch, Gil Birmingham(just added), Daniel Cudmore, Charlie Bewley, Kiowa Gordon, and Bronson Pelletier.
You can catch other stars at upcoming events:
Chaske Spencer at a Worchester Sharks Hockey Game.
Daniel Cudmore at Dallas Comic Con