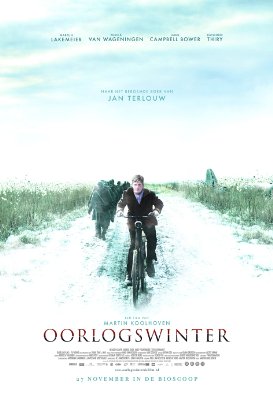 Well, not Jamie so much as a foreign language film that he is in from the Netherlands called Oorlogswinter, which in English translates to Winter In Wartime.
According to the Academy the film has made the short list of nominees for foreign language films and now just has to make the final cut.
"The shortlist will be winnowed down to the five nominees by specially invited committees in New York and Los Angeles. They will spend Friday, January 29, through Sunday, January 31, viewing three films each day and then casting their ballots.
The 82nd Academy Awards nominations will be announced on Tuesday, February 2, 2010, at 5:30 a.m. PT in the Academy's Samuel Goldwyn Theater."
Keeping our fingers crossed for Jamie, and of course for Anna Kendrick (they don't give short lists in her category).
Via TwiExaminer